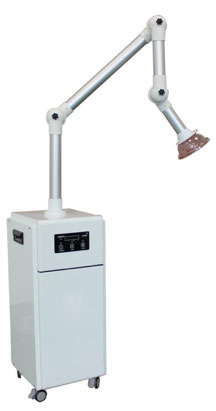 EXTRA-ORAL HIGH VOLUME SUCTION UNIT
An extra-oral suction unit is an autonomous unit with a motor strong enough to remove bioaerosols emitted during common dental and orthodontic procedures. Features include:
6 Levels of Filtration
Quad HEPA
Plasma Filter
UV Light Sterilization
Negative Pressure
MEDIFY AIR -MEDICAL GRADE AIR FILTERING DEVICES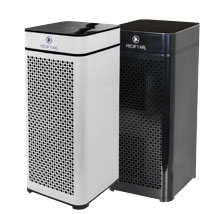 MODEL: Medify Air MA-40 V2.0 Air Purifier
Features include:
Medical grade filtration
H13 Triple Filter
Removes 99.9% of particles and recycles air in 30 min. or less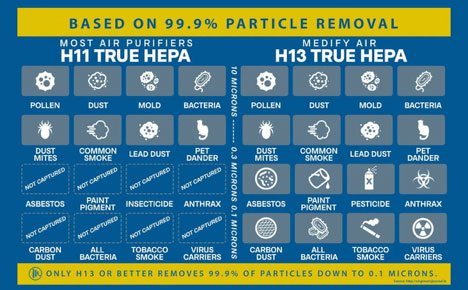 Medify Air Units are present in all of our practice treatment rooms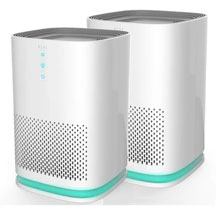 Medify Air Filtration units have been installed in all treatment rooms to improve air quality.
These units are in addition to our regular HVAC system that has been optimized.
The units filter all the room's air in 30 minutes or less and remove 99.9% of airborne particles. The treated air released is pure and ionized.
INTERFACE PLEXIGLASS BARRIER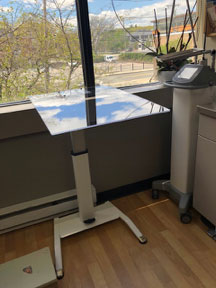 (custom-made for our patients & dental health providers)
We are proud to say this new design and method of airborne protection is our invention and engineering design. This piece of equipment resembles a standing desk, but has a clear, transparent plastic top.
We will be using this device as a barrier between the patient's and the dentist's face during certain procedures that generate aerosols.
The height and the distance from the patient's face is adjustable and allows both the dentist and the patient to function properly and feel comfortable.
XUCTION USE DURING DENTAL PROCEDURES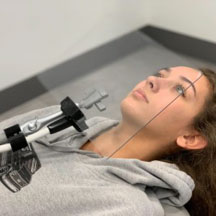 XUCTION is a new system that uses a stand-alone arm connect to the the standard HVE but with a new type of attachment.
The goal is to reduce aerosols during certain dental procedures, while maximizing patient comfort.
XUCTION USE DURING ORTHODONTICS
The suction device is coupled with cheek retractors which help isolate and keep the patient's cheeks away from the teeth during bracket placement or bracket removal procedures while effectively minimizing aerosols and creating dry teeth surfaces.
The picture on the right shows the actual assembly